Read the previous entry in the series here.
Read the next entry in the series here.
---
The next chapter, "Mishaps," opens with accounts of the hardening of attitudes and Chade's findings on an expedition to the Outislands. It moves to Fitz calling on Shrewd; the latter has the Fool serve tea that contains an addictive herb, upon which the Fool comments acerbically. Regal soon inserts himself into the meeting, taking the chance to upbraid Fitz with his manufactured financial crisis. As Shrewd slips into addled delirium, Regal intensifies the personal attack on Fitz, taunting him to physical assault; Fitz stops himself and excuses himself from Shrewd's presence, beginning an anxious wait for a summons from Chade.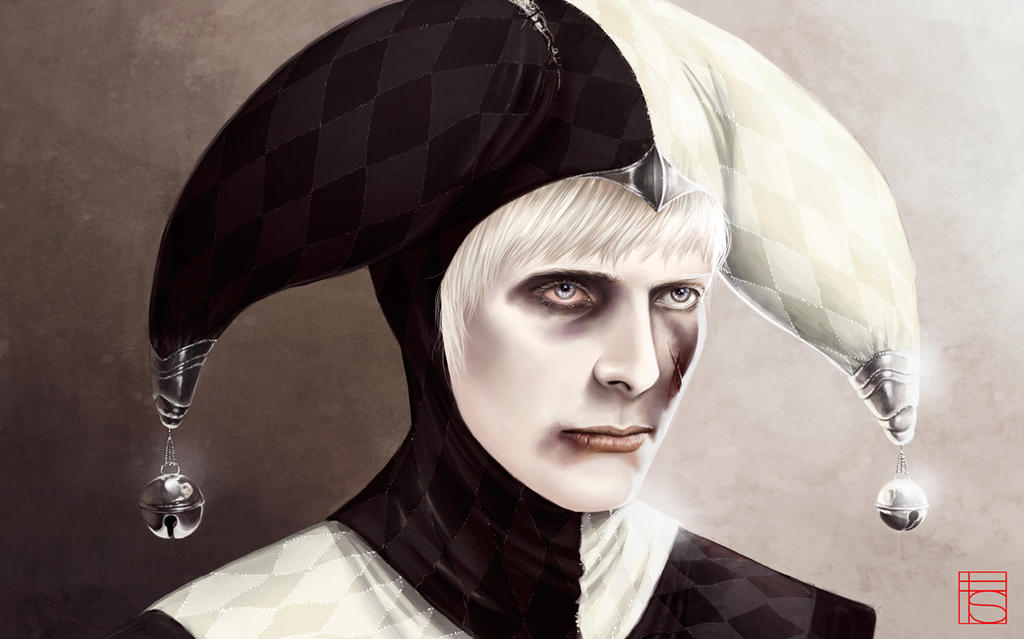 When the summons comes, Fitz answers it with many questions for his mentor. They are uncomfortable questions, and Chade's replies to trust in the system and the wisdom of the nation's leadership do not satisfy. Nor yet does the revelation that Chade has been providing certain chemicals to Shrewd for reasons that he refuses to discuss. Nor still does the line of reasoning to which Chade leads Fitz, that the Red-Ship Raiders want only to instill terror, that Verity's mission to the Elderlings is their only hope.
Fitz's narrative resumes days later, when Duke Branwdy of Bearns arrives at Buckkeep. He describes his experience of the necessary festivities to welcome the duke and his entourage, as well as the calculated slights offered them by Regal. Too, he has some contact with Celerity that makes him uncomfortable.
After the welcoming dinner, Fitz retires to his chambers, where the Fool awaits him with a sensitive question. Fitz turns to strike the Fool in his anger, only to see that the Fool has already been battered–by Regal's thugs. As a chastened Fitz makes to tend the Fool's injuries, he asks why the Fool asks after whether he has fathered a child; the Fool explains as he is able, which is not necessarily clear to Fitz. He also warns Fitz that attempts on Kettricken are likely before making his exit.
After the Fool leaves, Fitz calls on Molly. He asks her if she is with child, and she denies it–but quizzes him on what he would do if she had affirmed being pregnant. Fitz has no good answer and stammers through a poor one. Molly rebukes him for it, using Patience and Burrich as an example of what she means; Patience hates Burrich, she reveals, because she had loved and been spurned by Burrich in favor of his sworn service. The revelation gives Fitz pause and more to consider than he had thought before.
The strangeness of gender norms and expectations comes to mind in reading the present chapter. Fitz is, admittedly, not in a position to have much of a sense of family, given his circumstances, but even so, the dichotomy between his perception of service's demands and Molly's protestations about family are striking. There is more to untangle in them that I can give space to here–but there is always another venue for such discussions.
Molly's protestations line up reasonably neatly with things I have spent a perhaps unfortunate amount of time considering, given my own history trying and failing to make a career of academe. I am recovering now, but earlier in my life, I spent a lot of time trying to be something…other than I am, thinking it somehow of paramount importance that I do. I fear I much neglected my family in making the attempt. Even now, when I give my time to outside concerns in the community, I worry that I am misspending my time. I like to think that I am doing some good in the world, I am told that I am, and I know that my daughter needs to have an example of a parent who tries, at least, to work to the betterment of the community. But I also know that the time I spend on such things is time I am not with my wife and daughter, whom I profess to love; how much love do I show them, being away? At least when I am secluded off, working on some freelance project or another, I am contributing to the support of the household, but when I work with the local PTO or band boosters, I cannot claim such a thing.
It is never an easy calculus to figure out, and my skills at math are less than they perhaps ought to be. But, as Chade points out in the chapter, "Thinking is not always…comforting. It is always good, but not always comforting." And I have much on which to think.