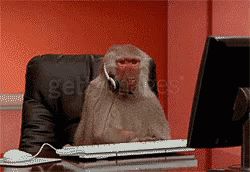 Another of the assignments students in ENGL 112 are asked to do in the July 2019 session, following a course redesign, is a "persuasive" presentation that derives from the earlier "persuasive" essay. The presentation should be five to seven minutes in length, containing five to seven slides (possibly more, if the references list is particularly long), and should provide a summary and breakdown of the earlier essay. Following previous practice, I propose to provide a more targeted one for the current session–the more so because the assignment is new to my experience of the present course (though I have examples relevant to other courses on hand).
To draft the presentation, I knew I would need to work from the materials I have previously developed, so I opened my saved copy of the earlier essay. That ready to hand, I did a reverse outline of it, noting how much space I allocated to which components of the paper (excluding cover page and references list, which take a prescribed length and "as long as they need," respectively). Doing so showed me with an introduction, three points that take up approximately 206 words each, a final point that takes close to 400 words to develop, and a conclusion, plus references. That leaves me seven slides' worth of material, possibly eight due to the length of my references list. Knowing I need to observe length guidelines and that the introduction slide cannot be the same as the introduction of the paper (the slide needs to reflect the cover page, with an overview slide that glosses the introduction to the paper), I knew I could not simply bring over the points as presented.
With two slides at the beginning and at least one at the end already reserved, I knew I had two or three slides to make my points. Normally, this would mean I would make two or three points only, out of the four available; generally, one slide takes one point. From my outline, though, I knew I had one point that outweighed the rest, and by a large margin. I figured that that point would get a slide of its own, reflecting its importance. The other three could be glossed together, perhaps in one slide, compressing them to effect. I would be able to touch on all of my points while emphasizing the importance of the most pertinent, while still allowing myself room to expand if I needed it.
A rough plan in place to put together the presentation, I opened a PowerPoint template I've long had for use in this webspace; it's colored and formatted such that it lines up with the materials I present here, coming off as of a piece with them and helping me to present my work in a unified manner that increases my perceived professionalism, thus ethos. I saved it as my working project so that I could find it again at need and began to stub out the slides I knew I would need. Some adjustments needed making to keep my formatting consistent, which happens; one exception was the References list, which I allowed to auto-format in the interest of compressing the information. The slide can be looked at in isolation and at larger magnification, if needed, so its legibility amid the presentation is less of an issue than it might otherwise be.
Presentations rely on graphics to make their point, and I had not generated graphics in drafting the essay from which the presentation derives. I was obliged, then, to do so, rather than to use decorative graphics such as the GIF at the top of this blog entry; presentation graphics need to be informative rather than entertaining. I tend to use Excel to do so, finding the program useful for converting numbers to figures and setting them up appropriately. As I developed each graphic, I inserted it into the appropriate slide; the graphics take precedence over any text, so I placed them with the intent to insert text around them. I also inserted text-box captions, as appropriate. Too, I made sure to save my work with each adjustment; I've lost too many projects not to do so.
With the graphics in place, I inserted the text I wanted to have present. Reading straight from slides is far from ideal; the text on slides should serve as a set of guideposts for speaker and audience, rather than as a script. I placed the text with that principle in mind, moving swiftly to bullet out my ideas. Owing to my background, I did draft complete sentences for my text, but that need not always be the case, as long as what is presented conforms to the usage standards expected by an audience working in the field the presentation treats.
The text in place, it came time to record audio for the presentation. Moving slide by slide, I recorded short audio pieces to embed in each slide, saving after doing each; again, I've lost projects, and I have no desire to repeat the experience. I did not read straight from my preceding paper, though I had it ready for review; instead, I extemporized from each of the sections I had identified in the reverse outline, making sure to note my sources of support in my narration (in addition to where they appear in the presentation's text already). Because I want my audience to engage with the presentation, rather than passively receive it, I made sure the audio does not automatically play; I placed audio icons consistently in the slides to ease access.
All that done, I reviewed my work, making adjustments I saw as needed to bring the presentation in line with stated requirements as nearly as I could determine. With that done, I put the presentation–which I hope is helpful–where my students and others can get it: G. Elliott Sample Presentation July 2019. It is a PowerPoint file, so it has to be opened with that program or a similar one…
I continue to appreciate support for drafting better teaching materials.