I wanted to be a teacher when I was the age my daughter is now. I went through high school thinking I would be a teacher. I went through most of my undergraduate study thinking I would be a teacher, though the subject I thought to teach would change. I went into and through graduate school thinking I would be a teacher, if at a different level. I spent my early career years–and that's a strange phrase for me–thinking I would be a teacher. I've spent the past few years clinging to that thought, holding tenuously to the notion that I should spend at least part of my time at the front of a classroom, trying to help bring others along.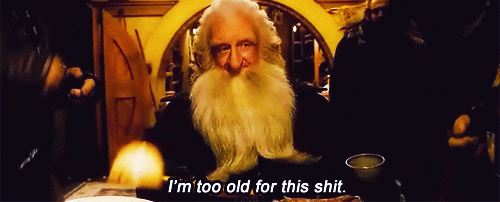 At this point, though, my grip is slipping–and not because I am holding on with one hand to keep my bloated self from falling into a pit from which there is little chance of escape. No, it is because I am struggling to hold what I realize has been an increasing weight off of the ground, one that I have been carrying for years in no small part because I have been too stubborn to put it down. I have tried to do well at the work, tried to be responsible and responsive, tried to make some difference. And perhaps I have done those things in some small way; I do, from time to time, hear from one student or another, and I am gratified by it.
More, though, I have made excuses for remaining in the college classroom, as a glance back across this webspace will make clear. I have tried to justify my continued presence in a system that has made clear it has no permanent place for me, even as I have found what seems to be a permanent place outside it (and one that does, in fact, allow me to make good use of the skills and expertise I developed during my formal education, if perhaps not as I might have expected and not as well as others with more focused training might have done). And it is clear to me that the excuses no longer work; it is time for me to put the weight down.
Given the academic labor market (about which, perhaps, this and this), I am certain that others will soon pick up the weight I set down. And it is possible that I will need to pick it up again, myself, in time to come. But for now, so far as I can see, I am ready to leave it. I am ready to let go my grip and finally straighten a back that has bent at such work, usually hunched in a chair in front of a computer not unlike what results in this present piece of work, drafting things that will not be read. But at least such work as this is work that I enjoy, and I can no longer say the same for what I do in the classroom, despite years of making a go at it.
Thirteen years of it is enough of a sample, I think.