Read the previous entry in the series here.
Read the next entry in the series here.
---
Chapter 6, "Chivalry's Shadow," opens with a rumination on royal naming traditions in the Six Duchies. It moves thence to a lesson Fitz has with Fedwren, the scribe who serves Buckkeep and after whom the Fedwren Project is named, who then asks the boy about the possibility of apprenticing with him. Fitz later discusses the issue with Chade, who explains why it would be a bad one to pursue. (The short answer is politics. A longer answer is that political concerns would almost certainly provoke one faction or another within the Six Duchies to kill Fitz.)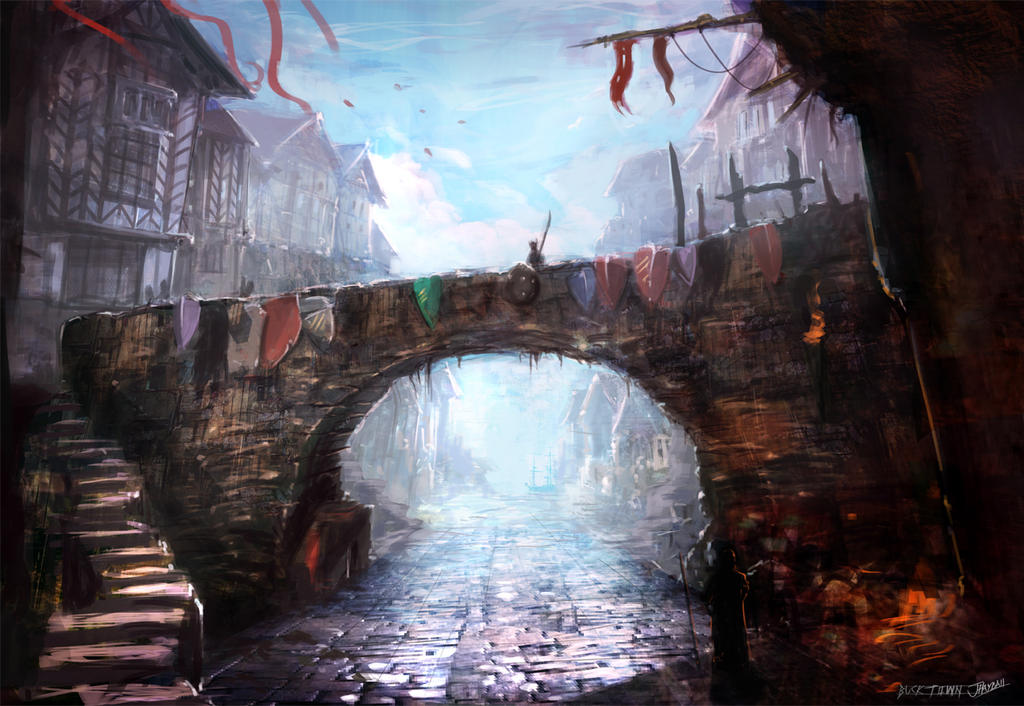 During the discussion, Fitz's frustration with being largely confined to Buckkeep emerges. He is soon tasked with a shopping trip to Buckkeep Town, during which he reacquaints himself with Molly. They reconnect relatively easily, and Fitz reads a bit of writing that Molly's deceased mother left behind. She is grateful to him for the work, and some foreshadowing of romance to come emerges in their interactions.
As Fitz returns to Buckkeep, Verity and Regal overtake him. They bear the news that Chivalry, their elder brother and Fitz's father, is dead.
Some points of interest emerge in the chapter. For one, a vendor in Buckkeep Town appears to recognize Fitz and to address him by the name of Keppet. The clear implication is that the vendor is Fitz's mother, and Keppet is therefore the name he was given and should bear instead of FitzChivalry Farseer. Other bits and pieces that emerge in the series suggest that more is known of Fitz's origins than he himself is given to understand, though it is never made clear by whom such things are known. Such things tend towards the Tolkienian bones from which the soup of story is made, though, or the unexplored vistas Tolkien mentions in his commentaries; they serve to suggest that the world of the Six Duchies has an independent life that exceeds perhaps even the authorial vision (though that is an overly sentimental and romantic reading, but I do not have to read as a detached academic unless I want to do so, being largely out of academe).
Further, while the return of a rightful and consummately skilled king to the throne is an integral part of the Tolkienian fantasy tradition, and most descriptions of Chivalry Farseer depict him as being such a consummately skilled man, the present chapter dispels any such notion. Chivalry is dead, and its honest and pompous brothers, and its bastard son, are what remain. If the series needed any more indication that it would not follow the Tolkienian narrative pattern prior to the chapter, it certainly does not with the present chapter taking place. And it serves as notice to the readers, if not necessarily to Fitz himself, that no characters in the works are safe (prefiguring the oft-lauded "realism" of George R.R. Martin's works in publication, since Hobb's novel was published more than a year before Martin's–and I have Thoughts about the relationship between those novelists' works).
While it may seem reasonably familiar ground to tread now, to the teenager steeped in Tolkienian fantasy I was then, the unsettling of such narrative tropes was almost disconcerting. I had read a lot even then, if not necessarily of the best quality, and I found myself on unfamiliar ground. It was not unwelcome that I did not know how things would go.
I do now, of course, but only after more than twenty years of reading and re-reading. It does not make revisiting the text unenjoyable.