I have commented once or twice before in this webspace about the ways in which I go about writing. As I've continued writing–that I have should be clear enough–I've made some changes to my processes, at least as pertains to some of the specific writing work that I do. One of the more frequent (and lucrative!) writing tasks to which I attend is drafting month-long lesson plans for various books and other works. It's taken me a few tries to get a good process down that lets me move swiftly and effectively through the tasks, and because I think it will help, I offer an overview of that process below.
When I accept an assignment–how I decide what I take is a discussion for another time, if ever–the first thing I do is get hold of a copy of the text to discuss. Sometimes, I already own a copy of it; I was an English major and I did teach literature for some years, so I do have a lot of books. Sometimes, I am able to borrow a copy from family or friends; I tend to hang around with literate types. On occasion, I make a quick purchase (business expenses are fun!), but most often, I take a trip down to the local library and borrow what I need. I pay into the public library system, after all, so I should be able to use it, much as I use roads and public utilities. And then I sit down to read.
Time was, of course, that I had time to spend days on end doing nothing but read. I remember those times fondly; I remember feeling myself grow intellectually, and I remember the feeling being exhilarating. No single moment stands out for me, admittedly, as is the case with some of my martial arts studies long ago or my band performances even further back, but it was a more sustained joy for me–and one that current circumstances no longer permit me. I have to work my day-job, after all, and I get to enjoy time with my family that I did not have when the thing I was supposed to do was my book-learnin'.
Now, though, I read in fits and starts. When I am able to devote hours at a stretch to a text, I make good progress through it; I do not read as swiftly as I used to, being somewhat out of practice, but I can still chew through several hundred pages in a day if given otherwise-idle time in which to do it. And I always read the text I'm writing up straight through once, reading as if just to read; doing so builds familiarity with the work, as I told students when I had them, which makes the subsequent work easier to do.
With the first reading done, I stub out the write-up. Again, I've gone through a few such write-ups at this point, and experience with them has helped me develop a template from which to work for the work I continue doing. It is set up with common expectations; I alter as needed, based on the work's own subdivisions, getting the document ready to hold the required numbers of required items. Details of that, I must leave to the imagination; I do have to keep something to myself, after all.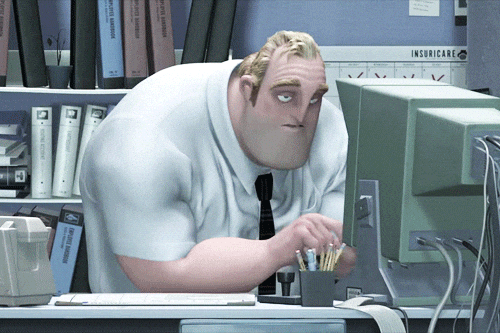 Once the write-up is stubbed out, I begin reading the assigned text again, using the second reading to draft a summary of the text, section by section, chapter by chapter, passage by passage. The work I do in the Hobb Reread has been useful practice for such activities; it's part (but only part) of why I keep going with that project. I might occasionally stop the summarizing for a moment to make a note of some comment that will be useful for one of the required items in the write-up, but, for the most part, I plow straight through on the reading-and-summary work as I reread the text for the first time. It is slower going on the second reading, to be sure, as the necessary pauses to type things out mean less focused reading, but the familiarity developed in the first read-through is a help.
The second reread, which I try to start the next day after I complete the summarizing, goes slower yet, and it is because it is on that second rereading that the bulk of the write-up gets done. Attention to the details of the text and its paratext matters; it is from such details that the lesson-planning proceeds. And I have to be judicious in what I select from the details; the lesson plans ostensibly align with Common Core standards, which means they are aimed at use with high school students, and such experience as I have being one and training to teach them tells me that there are some things to which I might attend and which I might well treat with college students that I dare not handle with them. Parents can be…difficult.
The third reading is usually the last for me; I try to have things done with the write-up when I am done with the third reading. The rule of three might be something of a cliché, I admit, but it is something that works in the situation I'm in, and, to borrow another cliché, it ain't broke, so I ain't tryin' to fix it.