Last week, noted here, I posted a sample of a response essay, another piece working to emulate the work my students are asked to do. I felt obliged, for several reasons, to address a slightly different prompt than that offered to them, but I still feel that the model offered was useful. But there is more to do, both for the students and on the piece I offered, for which reason I proceed now to narrate my process for arriving at a model for the revised essay expected of students and to provide the model arrived at. I do so in the continuing hopes that my students and others will benefit from my efforts.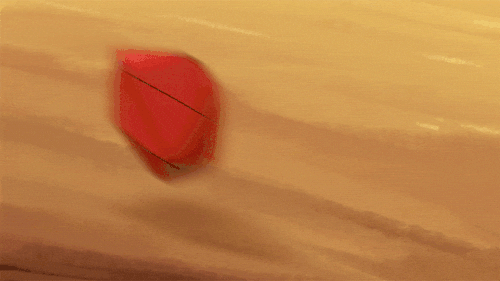 The week's assignment asks students to take the draft provided the previous week and expand upon and revise it with comments from the instructor. While the previous week would have admitted of a partial draft (I did not offer one), the current exercise requires a completed draft, albeit one admittedly brief. Aside from the expectation of fuller development ("fuller" instead of "full" because every piece of writing can be refined further), requirements follow those of the previous week's work.
To mimic the exercise, I began by opening the previous week's assignment and saving it under an updated name; doing so allowed me to retain a base copy in case things went strangely during revision while still letting me make updates–and helping me to find them. Then, as with a previous revision exercise, I printed out a hard copy of the text on which to make my initial edits. (I might note, too, that when I review my own work in hard copy, I rarely use red ink, preferring blue ink or pencil. Both stand out from the black ink of the printed pages while avoiding the glaring sense of "problem" that arises from red ink. Pencil allows for more adjustment, though it tends to smear a bit, while blue ink tends not to do so.)
As I went through the earlier draft, I did so looking first for ways to make the content more accessible. I expect that relatively few of my students–my anticipated primary audience–are familiar with the content I discuss, so I have a particular burden to make that content clear and understandable. Additionally, as I reviewed my work, I found that I was not satisfied with how I had transitioned into a couple of paragraphs, so I adjusted those transitions, as well as making the aforementioned changes to content.
With my on-paper notes ready, I moved into adjusting the electronic text. As before, I worked from the end of the paper back to the front, so that my changes did not move others that would need making. And I made sure to save my work repeatedly; I've lost papers before, and even so brief a work as the present exercise would be an annoyance to redo. I also reviewed the text for readability; again, accessibility to the primary expected audience is a concern, and I know my tendencies well. But the document tested out as at an acceptable reading level while still reading how I would have it, so I accounted it good enough.
The essay revised, I gave it another quick review to ensure that its orthography was as it should be. Nothing showed up to that review, so I rendered the document into an accessible form that I present here in the hopes that it, too, will be helpful: G. Elliott Wk 7 Sample Essay.