I spent quite a while teaching, as I have noted in this webspace and elsewhere, and no small amount of that teaching was in a class I was never actually trained to teach: Technical Writing. I had no coursework in it as an undergrad or as a graduate student, but got thrust into it while I was completing my doctoral work. Coming up to speed teaching it took a little bit of doing, and, in retrospect, I have pity for those poor students who first suffered through my learning how to teach a course for which I had no preparation; I apologize to you for my inadequacies, whether or not you are reading this.
As is often the case when something new emerges, I fell back on what I knew to start teaching the course–in this case, roleplaying game materials. I'd done it at other times, as I've attested, and, at some points (for example), I used RPG materials in classroom exercises in my technical writing classes–usually as examples of layout and ease-of-use, maybe for interrogation of audience–as in my more "normal" English (i.e., composition, literature) classes. Things may not have always gone over well–some sets of students took better to "nerd" pursuits than others–but they always got across the points I meant to make, and they provided concrete examples to help my students understand what to do and what not to do, both of which are important in fostering learning. So that much was successful in my teaching, and I should be pleased to have had that much success, at least.
But as I have been thinking on the matter, for reasons I'll not get into here, I have realized I missed out on what would have been one hell of an opportunity to work with the technical writing classes (even if it is something I would've gotten…spoken to…about–but I got…spoken to…several times as it was; I might have had a bit more fun with it). I could have had my students design games or gaming modules and playtest them for each other, which would have offered them no small amount of practice in parsing directions, writing directions, testing those directions out, and working through the other kinds of work they were asked to do by curricular dicta.
A fairly common set of assignments in technical writing classes–both from my experience and from the reading I did years ago to try to support my suddenly emerging experience–includes a set of instructions, a project proposal, and a project report. Sandwiched between the latter two would (ideally–but how often we fall short of ideals!) be the execution of the project proposed. To my mind, the instructions could be that project, with the proposal outlining what is to be given instructions and how and the report being made from attempts to execute those instructions. And if those instructions happened to be a RPG or a module for an existing one…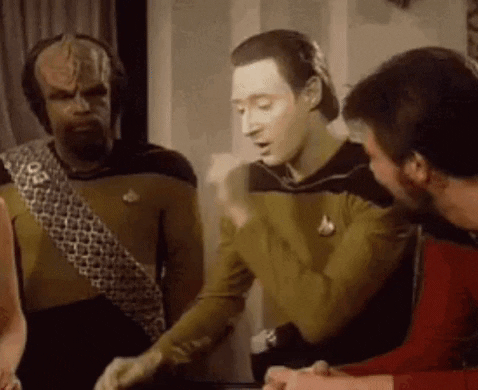 The way I'm envisioning it (from the vantage of it having been a while since I've had to write a syllabus from scratch–though I've done such things several times), students would be asked to complete major assignments as noted above: project proposal, instruction set, and project report. For the proposal, they would have to note whether they would develop a new RPG or a module for an existing RPG (the latter being more likely, the more so for a more compressed class). The instructions would be the actual gameplay; while I follow Mackay in calling RPGs an art, I acknowledge the necessity of rules in them–and what are rules but instruction sets? The report would, as gestured towards, detail play; it would note what led to the proposed project, give a description of the project and the playtest, and discuss results–what went well, what went poorly, and why. Formatting and usage concerns would be assessed as might be expected, with differences chiefly between the instruction set and the other documents; concerns of audience would necessitate dramatically different presentation there. Students would have experience with producing writing to order in genres not necessarily familiar to them, something common to people who try to make their living writing–and I am often told that making classroom activities mimetic of real-life practice is a good thing. Students of such a mind would have a portfolio object. And I might have both samples for future use (always helpful when teaching) and grist for the mill of my own gaming.
Such is not likely to be, of course. I am doubtful that I will be at the front of a technical writing classroom again, after all, or really any. But that does not mean I do not dream–and that working more on developing such a course is not without merit. It might help me get more of the kind of work I still like to do…